PolyPipe
FOR GAS DISTRIBUTION
PolyTough 1 MDPE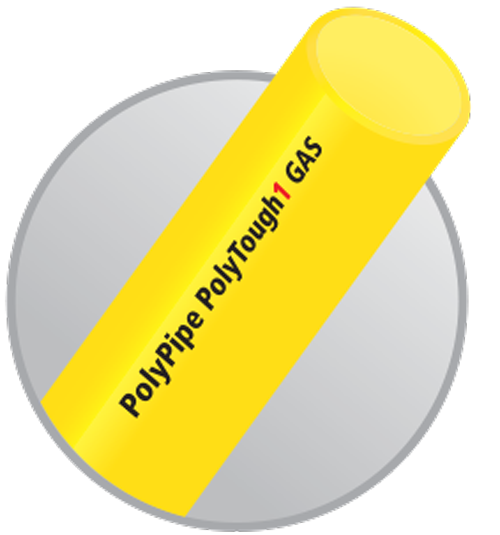 POLYTOUGH1 (PE2708) Manufactured from Dow® Continuum™ DGDA 2420 bimodal resin

BARCODE printline per ASTM F2897 for DIMP compliance and in accordance with 49 CFR Part 192 (Amdt. 192-124)

Outstanding resistance to Slow Crack Growth (SCG) and Rapid Crack Propagation (RCP)

High Performance Resin for Demanding Applications

Manufactured in accordance with ASTM D2513

Meets ASTM D3350 material grade PE2708

Industry leader in adoption of rework-free (7/2012)

POLYTOUGH1™ is a high performance medium density gas distribution pipe that provides the highest resistance to Slow Crack Growth (SCG) and Rapid Crack Propagation (RCP) currently available in the industry. These unique properties bring enhanced integrity for gas distribution systems.
Questions about Natural Gas Distribution

?

Ask a question or email us a comment! We're happy to supply additional information and would love to explore how we can be of service to you.